Submerged
(but hope sparkles).
Seawater fills lungs
(but still, we glimmer).
Finding our breath,
we might fail
& our throats cake
with salt–
but still,
we shine.
Choices are our own.
We're not destined
to sink,
though our gazes travel
to the schools of fish
with fluttering fins & sputtering gills.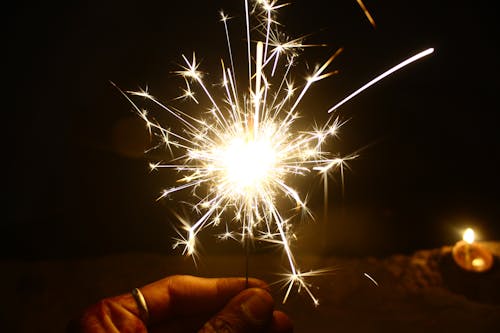 We do not relinquish control.
This life is ours.
(We grasp sparklers like rope
to save us.)
We'll hold those glittering sticks
above water
(illumination like stars).
We can guide the way
like constellations in the north
so the others don't end up Titanics
or other colossal ship wrecks.
We are not alone,
despite what the devils in us hiss.
There's a Navy boat submerged,
holding its breath
like a birthday wish,
teeming with sailors.
One day,
that boat will be an empty husk.
(A skeleton with no soul
to animate it,
but today,
hope shimmers
like a firework.)
But still,
we glimmer.
But still,
we sparkle.