Trigger Warning: This post is about sexual abuse and domestic violence. If these topics upset you or you don't feel comfortable reading about these topics, please do not continue.
---
Things moved very quickly; I didn't know how real love worked, so, even though there was an uneasy feeling in the pit of my stomach, I somehow felt charmed and taken by him. He started visiting a lot. He told me horror stories about abuse – how an ex threw a pan at his head, how his stepdad stabbed him with a pencil. He told me how he felt uncomfortable living with his roommate because he had recently started shooting up heroin.
I felt sorry for him when he said his roommate kicked him out because he didn't support his friend's habit. This guy seemed sweet, kind, funny. Listening to him tell stories felt like a stand-up act in the beginning because he was such a fantastic storyteller.
I was, for lack of a better word, enchanted.
He texted me asking me who I was with or what I was doing. He felt clingy, and for once, it felt nice to be the one being clung to, instead of the clingy one. We quickly started dating. Things happened so fast – in a matter of days. Slowly, the clinginess devolved into possessiveness and jealousy.
He no longer asked who I was with, but instead he demanded to know who I was spending my time with. He felt he couldn't trust me. He told me he was scared I would cheat on him. He told me he loved me a few days in. I trusted him; I could have sworn I saw absolute sincerity in his eyes.
We had moved in with each other soon (too soon), and he worked at a restaurant, I worked at a pharmacy. Things were fine. My best friend came over and had dinner with us. Things were good.
Then, we had our first real argument.
He screamed at me and called me names. Then, he tore open the front door in a blind rage and stormed out. I followed after him. He stood at the top of the stairwell, I scrambled a couple of steps below him, trying to block him from leaving. In a flash, I was tumbling down the stairs. I curled into a tight ball as I fell and smashed into the wall near the front door of my apartment complex.
He told me that I had fallen. That I had lost my balance and fallen backwards. Later, I remembered he pushed me. I sobbed from the pain, stood up, and looked behind me. The drywall was smashed into a perfect dent from the impact of my body colliding into it. I hobbled up the stairs, and that was that.
That was the first time.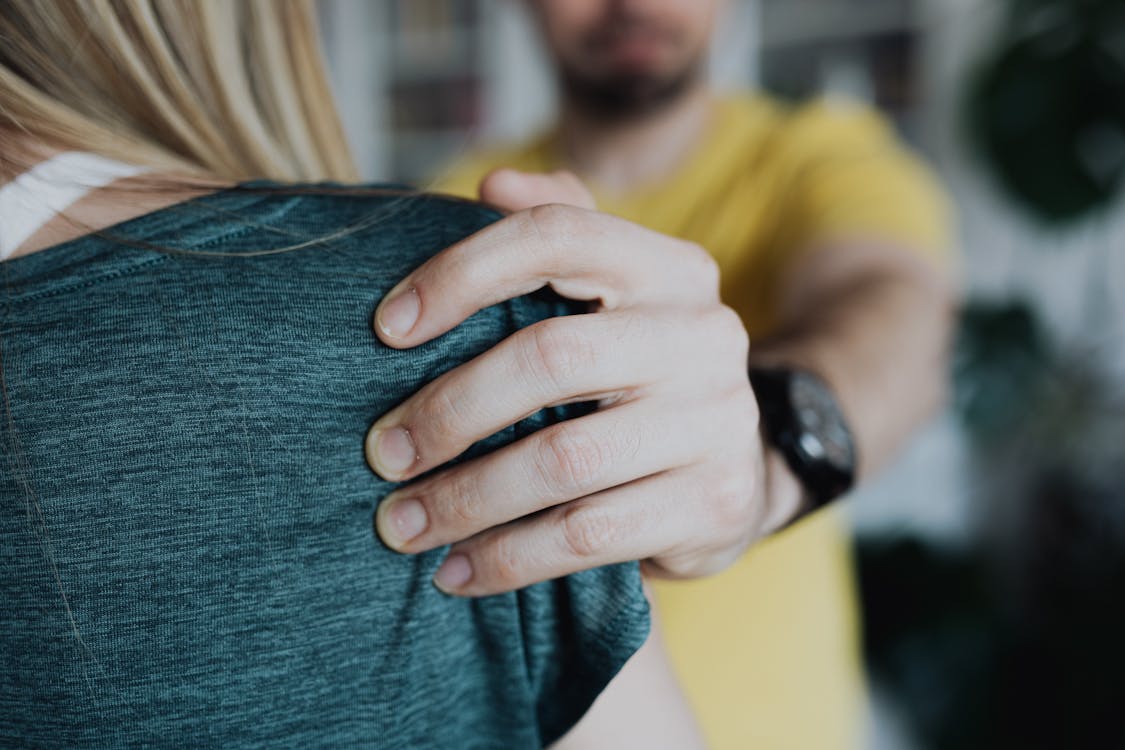 Any time he got mad from then on, he used my head as his punching bag. I was a feisty girl, so I'd fight back verbally, sparring with him with my words. He began to isolate me from my friends and family, forbidding me from going anywhere without him except work. Eventually, my moxie weakened. I'd flinch at seeing his curled fist. The sound of glass shattering made me wince.
One night, I did something to upset him, and he threw a glass bottle at my head. It shattered against the picture frame behind me. I spent days brushing the glass shards out of my hair.
Another night, I asked him to clean the dessert plates for me because we were having company over. I was busy cleaning house – dusting and vacuuming, cleaning the bathroom, getting the house in order. He ended up cornering me against the closet door and throwing glass dessert dishes at me until they were all broken.
But intermittently, he'd shower me with love. He'd make me biscuits and crispy bacon. We'd dance together in the kitchen. He'd make me laugh. He'd cook for me and bring me flowers and jewelry.
He'd shower me with drawings he made me. Then, in a heated rage, he would confetti the drawings and make his sketches rain down above me, laughing as I frantically scrambled to scoop the pieces of art up.
He gave me gifts, then broke them. I'd go to work and he had ransacked my apartment one day because I refused to give him a key. When I relented and gave him the key, my apartment was totaled.
For months, I lived this way. He'd punch holes in the walls and the doors. He'd scream, force sex upon me, put razor blades to my throat, call me awful names, stalk me at my job, frighten me with suicide and murder comments, and more.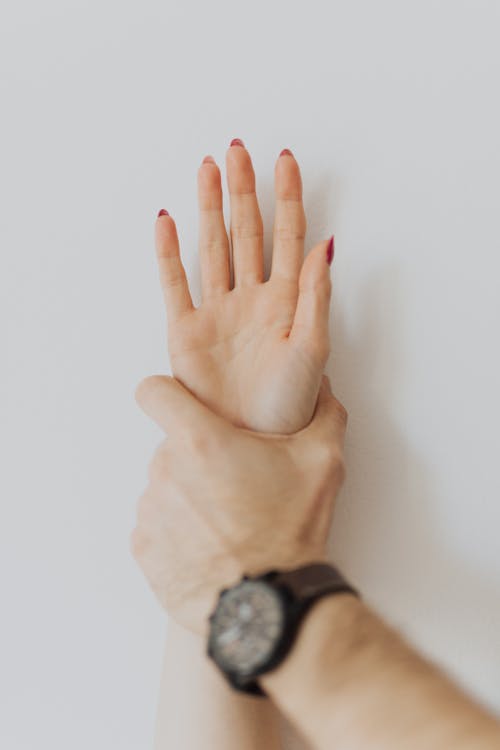 Finally, I was tired of living in fear.
I had tried to leave before, but it wasn't easy when it was my apartment he was living in. It wasn't easy when he was controlling where my money went and only allowed me a paltry allowance of my paycheck.
One December night, he was out with friends, and something in me snapped, and I told myself I needed to get out, regardless of the consequences.
The night before he had choked me, and according to a peer-reviewed journal article by Nancy Glass, PhD*, "women who were the victims of completed or attempted homicide were far more likely to have a history of strangulation compared to the abused control women." I knew the facts: I knew abusers who had escalated from strangulation moved onto homicide or attempted homicide.
I locked myself in my bathroom, told him not to come home, and texted my parents, begging them to come get me.
Shockingly, it worked. The threat of the police being waiting there for him scared him off, and I haven't seen him since.
Caveat
I know I make this sound disarmingly simple, and there are a lot of details I do not choose to include in this part of my story. I don't describe the attempted escapes, the nights down by the train tracks where I was scared we were both going to die, the drugs, etc. etc. I don't even describe how I got out of this situation in great depth.
This is, by no means, a prescriptive essay; this is me giving a broad overview of my experience with domestic violence. It capitalizes on a few experiences but does not explain the nuances or describe the aftermath – I do not talk about the nightmares or the extreme vigilance or the physical side effects. This isn't the full scope of what can happen in an intimate partner violence-based relationship.
That being said, I will tell you what one of my counselors said when I called a hotline that went a long way with me. She said, "What a lot of people fail to understand is it is a relationship; it still has its ups and downs. He is not a monster. He is a flawed human being, and you are trying to love him, but love should not hurt. He might be loving you the best he can, but that might not be the love you deserve."
This meant so much to me. It is easy to paint abusers as monsters, but those of us who have loved an abuser know that they are deeply pained human beings. There would be times I'd look at him when he was sleeping, and I'd see a little boy – a hurt, sad little boy who was lashing out because he was scared.
Thank you for reading my story. Be sure to keep checking back – I will be posting resources later this month and a few more poems.
*Glass N, Laughon K, Campbell J, et al. Non-fatal strangulation is an important risk factor for homicide of women. J Emerg Med. 2008;35(3):329-335. doi:10.1016/j.jemermed.2007.02.065